What to do on staycation?
We've all been there: you have a busy work schedule, but finding the time to actually get away can be tough.
But don't worry; it doesn't have to be that way! There are plenty of great things you can do on your staycation without spending much money at all! Plenty of these ideas will even save money in the long run.
Keep reading for more tips and tricks:
What is a Staycation?
A staycation is a vacation where you stay at home instead of traveling. It's a chance to relax and enjoy your own city or surroundings – even your own home! There are many ways to have fun on a staycation, from exploring your own backyard to trying new activities in your own home.
Benefits of Taking a Staycation
A staycation is the perfect time to just clear your mind and let go of your worries. Taking a staycation have many benefits you didn't even expect!
What to do on staycation?
Take a Virtual tour
You can take a virtual tour of any place in the world that interests you. All you need is a computer and an internet connection.
There are many different types of virtual tours available. Some are run by locals and can be tailored to your interests. Others are more general, providing a basic overview of the main attractions in a given location.
Sleep in a tree for spiritual awareness
Connect with your spiritual side. By sleeping in trees, you will be close to nature, have some fresh air and the natural surroundings will help you relax and de-stress. You will feel more connected to the Earth and all of its energy.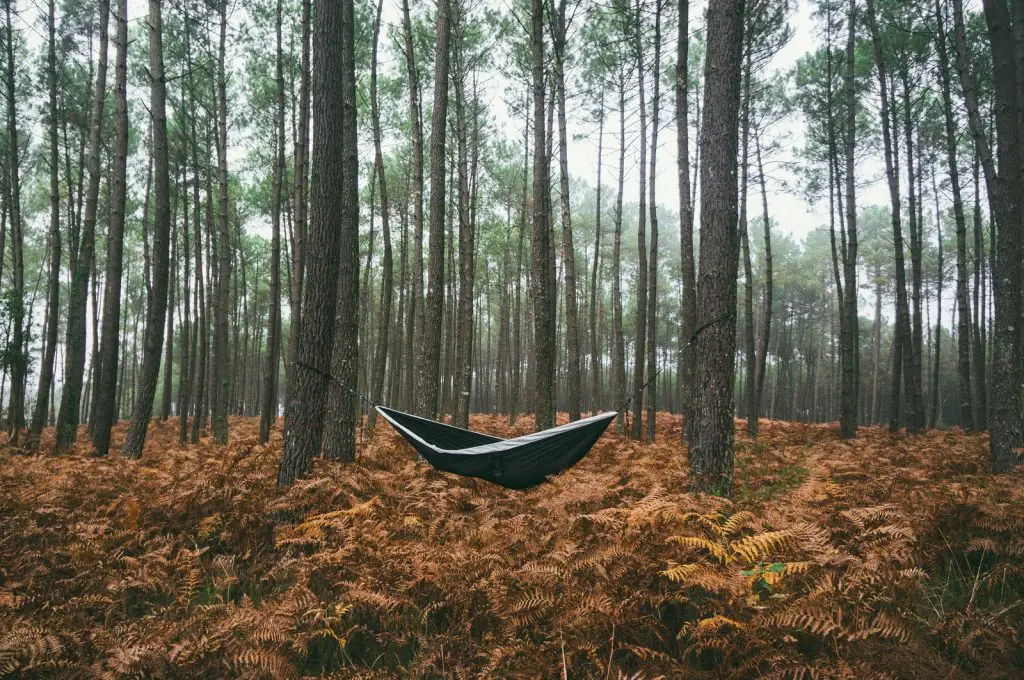 Boardgame night
You can host a game tournament or see how many games you can play in a day to make it more interesting. If you're not interested in board games, pick a game that you enjoy. Planning a game board tournament is a fun way to pass the time while on staycation.
International cuisine in your kitchen
There are many benefits to cooking international cuisine from your kitchen. Not only is it a great way to learn about different cultures, but it can also be a lot of fun. Trying new recipes is a great way to keep things interesting, and involving the whole family in the cooking and eating process can be a great bonding experience.
Have a backyard picnic
You can enjoy your picnic by either eating outside or at your outdoor dining set. If you have a backyard, take advantage of the views and have a picnic there!
Paint night with friends
Paint nights are a great way to socialize and paint with friends. Paint nights are a great way to learn about different types of painting and develop your skills. Re-creating famous paintings is great fun!
Hiking picnic
Hiking is a great way to get out of the city and find new trails. Dress appropriately for the weather and bring enough water and snacks. Hiking can be a fun couples activity, even if it's short or in a different location.
Pack a picnic lunch and enjoy the hike!
Catch up on some much-needed sleep
To get a good night's sleep, avoid electronics and hot baths before bed. Use essential oils to help you sleep, if needed. Use luxury pillows or weighted blankets to improve your sleep quality. If you need deeper sleep try a weighted sleep mask for an undisturbed night.
Make your home a hotel
Try to mimic the experience of staying in a hotel – in your own home! Follow these tips to turn your home into a resort for a staycation:
Relaxation kit: Make sure to put together a relaxation kit including things like candles, aromatherapy, and cozy weighted blankets.
making sure the beds are comfortable and there are plenty of pillows. Consider hiring a maid service for the week.
Hire a massage therapist: Massage is the perfect way to relax and feel pampered without leaving home.
Beach time!
The best way to spend a beach day on a staycation is by doing something that you enjoy. This could be anything from surfing to playing frisbee. It's important to take a break from work and have a healthy work-life balance. A beach day is the perfect way to do this.
Wine tasting
Buy some bottles of wine and taste it with your friends. You can also take a wine tour if there are wineries in the area. Themed wine tastings are a great way to spend time with friends and family.
Try out a new restaurant
A food tour is a great way to experience different restaurants in your city. It's important to pick at least two places to go on the tour so that you have a variety of food experiences to enjoy.
Check out a jazz gig
Find live music events in your city and check out a real gig. Just like when you were a bit younger!
Visit your local library
Visiting your local library is a great way to save money. The library provides a variety of books for you to borrow. So if you're looking for a cheap and easy way to entertain yourself, the library is a great option. You can also borrow DVDs, DIY or fashion magazines.
Day trips from your city on budget
A day trip is a fun way to explore a nearby town without having to stay overnight. You can pack snacks and music for your road trip.
Rent a bike in your city
Biking is a great way to get exercise, save money on transportation, and reduce your carbon footprint. You can ride your bike in most cities, either on the street or on designated bike paths.
If you're near a lake or the ocean, you can also bike there.
Birdwatching
Find out where are the best spots for birdwatching are in your local area then, grab a pair of binoculars and a bird identification guide, and head out to your chosen spot.
Birdwatching is a great way to learn more about the natural world, and it's also a lot of fun.
Sleeping under tree could be dangerous but in general sleeping outside is not dangerous if you take care.
Make a woodworking project
Many different types of woodworking projects exist, so you can learn something new or improve your home. You can renovate old furniture, build a bird feeder, or repaint an old furniture as part of your project.
Swap homes with a friend
Swapping homes with a friend can be a great way to get a little bit of an escape into someone else's life and reality. It's easy to find a home or apartment to swap that's in a different kind of environment than you're used to living in daily.
Be sure to pick someone you know well, so that you can be comfortable leaving your home in their hands.
Rent a dream car
You can tour your city in style by renting a convertible or dream car. Staycationing is the perfect way to explore your hometown and experience a real dream car.
Car camping
You also can sleep outside in your car but sleeping in a car is illegal in some states because it can lead to dangerous situations like robbing, accidents or health issues because of low temperature or carbon monoxide poisoning. You will not run out of oxygen if you sleep in your car with the windows up and the engine is off.
You should however find a safe place to to sleep in your car – but car camping is realy fun!
Stay One Night in a Local Hotel
One way to make the most of a staycation is by spending one night in a local hotel. This can help you experience a vacation vibe and eliminate stress.
Backyard staycation
To set up your backyard for a staycation, you can add some comfortable furniture and outdoor decor. Serve drinks and listen to music outdoors, and hang twinkle lights to make the party last all evening long!
Sleep outside
Take advantage of your backyard by setting up a hammock, pool, fire pit, and more. Sleeping outside is the best way to feel grounded.
Recreate Your First Date
A staycation can be a great way to reminisce about your first date and create new memories together. To recreate your first date you can have a romantic dinner at your favorite restaurant or try something new for a staycation, like spending time reading together in your favorite coffee shop.
Sleep on the Beach at Night
Sleeping on the beach at night can be a great way to relax and de-stress. It can also be a fun activity to do with friends.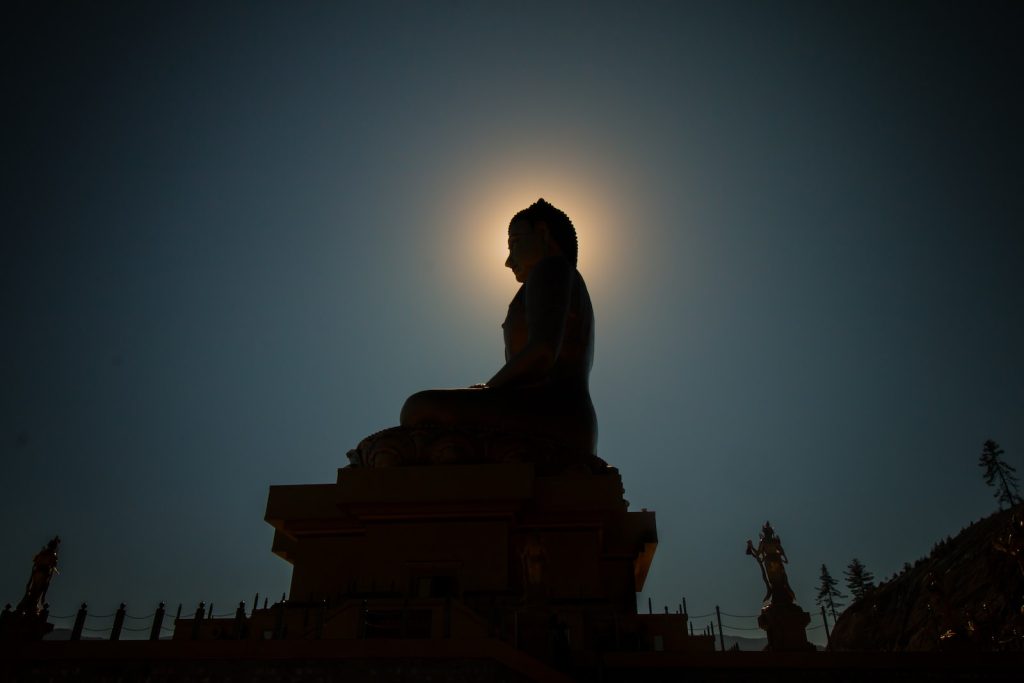 Meditate like a monk
Customize your staycation to meet your needs by incorporating wellness activities like meditation. Monks meditate all day, you also can try to sleep on the floor!
FAQs
What are some staycation ideas for couples?
A staycation is the perfect opportunity for couples to spend time together and bond. A couples' staycation can be a time to reconnect and focus on each other. Tasting wine and going to a gig is also cool.
What are some staycation ideas for singles?
Some popular ideas include watching the sunset, hiking, birdwatching, start learning a new language. Do something real new a crazy stuff like sleeping outside without a tent.
What are some staycation ideas for people who want to be productive?
Rearrange your furniture
Sell your old items
Take up a new hobby during your staycation
Buy a japanese futon to sleep on
Start a woodworking project
Repaint your room
What are some staycation ideas for people who want to relax?
There are many indoor staycation ideas to choose from if you want to relax without going outside.
You can have a spa day at home by playing some calming music and turning down the lights.
You can also take a sleep staycation by sleeping for ten straight hours.
If you want to save money, you can watch your favorite movies at home.
What are some staycation ideas for people who want to get away from it all?
There are many different weekend getaways.
A great way to relax and get away from it all is to spend a day at a spa.
If you have access to water, take a cruise or go on an overnight cruise.
Stargazing is another great way to escape the hustle and bustle of everyday life.
Pull an all nighter to reset your sleep cycle.
Can you book hotel with southwest points?
Yes, you can book a hotel room with Southwest points. You can use these points to book a room on the Southwest website or through Booking.com. This is a great way to get unique and unusual accommodations for your staycation needs.
Are staycations worth it?
Staycations worth it from my experience. You can save money while still providing a fun and relaxing experience. You can explore your own city or town, or take day trips to somewhere new without spending extra on travel expenses. Staycations also give you more time to relax and enjoy your time off, without the stress of planning a vacation.
What do you do on a winter staycation?
There are many activities you can do on your winter staycation. Some of these activities include cooking, reading and sleeping. If you need some extra try sleeping outside in freezing temperatures.
Conclusion
So there you have it! A list of cheap and fun things to do on your next staycation. Whether you're looking to relax or connect with friends and family, these activities will help you make the most of your time off.
So get planning and enjoy your staycation!