About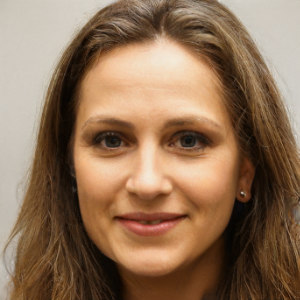 I am Lez, Founder and CEO of Corala Blanket. 
I've been where you are, trying every sleep system and dietary change you can imagine just to fall asleep. The process left me exhausted, stressed, and so anxious I could barely function. 
I began searching for a proven, natural solution and was determined to conquer my insomnia for good. Then one day I discovered the life-changing benefits of Deep Touch Pressure (DTP), and it all changed. 
My Breakthrough Moment 
I was up late one night and found …. that I had to sleep more! Wow. What a breakthrough idea! 🙂
I have to reduce stress and anxiety in order to to drift off to sleep. 
When I told my friend about this she told me she actually had a product that could help me. It was a weighted blanket. 
But it was only the beginning. I started to hunt for ways to improve my sleep.
Our Goal
We just would like to sleep well. Sleeping is important and we need more and longer sleep.
When we first discovered weighted blankets, we were just as intrigued as everyone else. We couldn't wait to try one for ourselves to experience the enhanced relaxation that everyone was talking about. The problem was, while the concept of a weighted blanket in itself proved promising, all blankets we tried were disappointing.
Many blankets on the market featured plastic beads that didn't provide a good balance or even could expose the user to harmful chemicals. Others had a design that allowed all the weighted beads to fall into one corner, unevenly distributing the weight and making for a very uncomfortable experience. Others still required constant re-adjusting and layering to ensure you weren't too warm or too cold.
And by the way: they looked ugly, we could not imagine seeing one inside our living space.
Research and quality
From those bad experiences, we took note of all the things we didn't like and we decided to create our own. That's how Corala Blanket came to be.
Our weighted blanket was launched only after months of designing, testing, and collaborating–not only with everyday users but also with medical professionals who helped us understand exactly how weighted blankets work to actually increase serotonin levels and help people relax more easily.
Serving your natural health and balance
It was through this process that we realized all the ways we could enhance our weighted blanket's design because, at the end of the day, our mission is to improve people's quality of sleep and, in turn, their quality of life. We want to do just that by providing the most durable, comfortable, effective blanket on the market. That's why we use only 100% cotton, real glass beads, and follow the best practices for our workmanship.
Supporting the environment
To top it off, our fulfillment facilities in the United States are green. Each quarter, total product shipment emissions are calculated and donations are made to support Carbonfund.org's carbon reduction projects, thereby neutralizing the emissions from all our product shipments and ensuring Carbon Free shipping.
Our operation's focus is always on environmental responsibility by using 100% recycled paper and boxes, purchasing green power from local utility, and running electric powered forklifts when shipping products to our customers.
CELEBRITY JOURNALIST DARRIEL ROY – AMBASSADOR OF CORALA BLANKET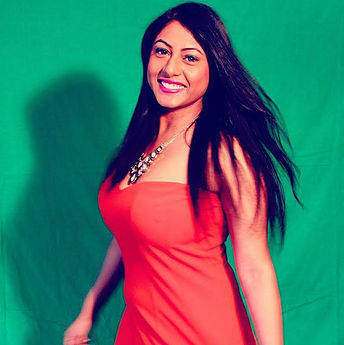 Celebrity Journalist, Darriel Roy who's a media personality from Toronto, has merged forces with The Corala Weighted Blanket to help promote the brand.
BOISE, IDAHO, USA, November 6, 2019 /EINPresswire.com — The Corala Blanket has teamed up with Celebrity journalist Darriel Roy as their latest ambassador. The Corala Blanket is the world's first designer blanket that is designed to promote superior relaxation for busy people.
Celebrity Journalist, Darriel Roy who's a media personality from Toronto, has merged forces with The Corala Blanket to help promote the brand. Darriel Roy has interviewed A-Listers including The Prime Minister of Canada, James Franco, Priyanka Chopra Jonas, Ed Sheeran to name a few. Her celebrity interviews are currently aired on AOL Video owned by Verizon for global distribution.
For further questions please visit our FAQ
or leave us a message.